<![CDATA[
CAMEO members that fill out the Census by July 14, 2017 will receive $100 toward lunch for their staff.
California State Budget
Changing Face of Business Assistance
And…Action! – Taking the week off
The Goodies – This week's highlight is
California State Budget
We won two and lost one in the
FY 2017-2018 California Budget
that becomes finalized today. Winners were business development and the self-employed.
The Earned Income Tax Credit (EITC) will be expanded to cover the self-employed (entrepreneurs) and individuals and households with incomes up to $22,300.
The SBDCs will receive $3 million, that's an additional $1 million from the Governor's May revise, but $1.8 million short of what was proposed by Assemblymember Cooper.
We will continue to make the case to fund business assistance by showing the impacts of your programs; next year we hope to increase funding for SBDCs and include WBCs and the other federally-recognized business assistance programs. Unfortunately, the Administration firmly opposed additional expenditures and tax credits. As a result, the COIN extension will not be included in the final budget this year. CAMEO will work with our allies on this issue as well. Impact stories on how COIN has supported your organization and small businesses would be very useful in this endeavor. Start to gather them and I'll be hitting you up individually. JEDE put together a
list of small business and workforce related items in the budget
that you might find useful.
Changing Face of Business Assistance
At this week's annual meeting we hosted a great panel on the changing face of business assistance. We looked at five different organizations and how they are addressing business assistance. The panelists described their evolution over time, how their attitudes have changed, the outcomes of their program, how they use technology, and how they are leveraging platforms to help their clients. You can access the slides by clicking on the names below:
One interesting impression: YBUSA, Samaschool and Uptima are three different types of business assistance providers. YBUSA considers itself a technology company and is investing in AI (artificial intelligence). They've developed
skysthelimit.org
that uses an algorithm to match young entrepreneurs with experienced business advisors and mentors for virtual and in-person meetings. Samaschool is teaching how to work in the gig economy and partners with workforce boards; and Uptima is a co-operative and has deep partnerships with co-working organizations. They aren't your typical
TA
business assistance program. Other exciting developments include: Opportunity Fund's partner program that takes an existing infrastructure and makes it more robust by adding loan products to a business assistance; and LivePlan's easy to use business plan program.
Check out what LivePlan can do for you (video)
– key takeaways:
Increase center effectiveness (double counseling hours and triple capital infusion)
Improve client engagement (double retention rates)
Teach entrepreneurship using LivePlan (spending less time on financials)
Learn more on how to see these same results in your program, by scheduling a call with Josh.
And…Action! – Federal News and Raffles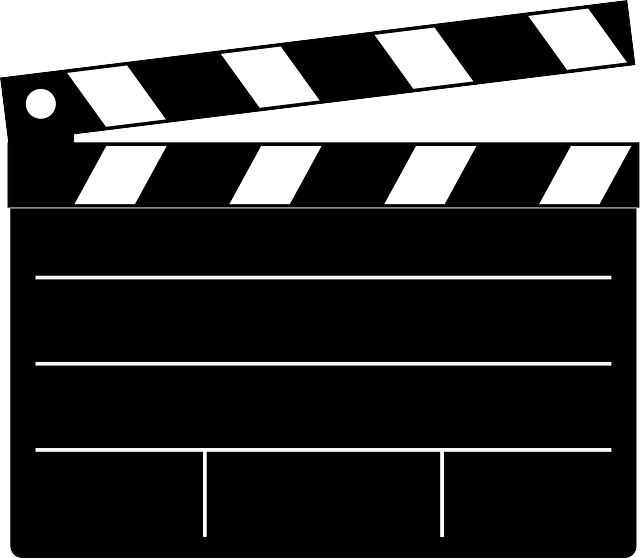 The new section of the
Must Know
— And…Action! — is in response to the current political reality that demands that we participate more fully in the state and the federal legislative processes. We urge you to assign a staff person to be responsible for taking action.
Federal News
U.S. House of Representatives
voted to gut key portions of the Dodd-Frank Act
. This move would undo many provisions of a law that has addressed causes of the 2008 financial collapse and has protected small business borrowers from predatory lenders. Our friends at Small Business Majority weighed in. The legislation –
H.R.10 – Financial CHOICE Act of 2017
– is now in the Senate. Let Senators Feinstein and Harris know that you oppose this legislation.
And if your representative voted for the bill (the roll call votes), let them know that it's not okay.
Find your representative
.
California
Only nonprofits can conduct raffles in California, but raffle laws are under discussion for changes. CalNonprofits is helping to shape the legislation.
Take this survey to aid them in the development of public policy and legislation on raffles
by telling them how you use raffles. It only takes a few minuts Think about where you work and volunteer yourself, as well as friends and family who could answer this survey on behalf of:
their church, temple, or other religious congregation
PTA or parent club
high school band
youth soccer league
Rotary, Kiwanis, Soroptimists and other service clubs
condo association (HOA)
You can
take the survey more than once if
, for instance, you complete it first for your PTA and second for the nonprofit where you work. Different types of answers are more useful to CalNonprofits and to lawmakers. Pass it on!
The Goodies
New opportunities for training, conference information, funding, scholarships, and other information that have crossed our desks since the last
Must Know
. I have posted a running tab of current
Industry Goodies
on the CAMEO website that lists items that were in past emails. Check it out to make sure you're not missing anything, like grants whose deadlines are still alive!
New Report
: WIPP and American University's Kogod Tax Policy Center released "Billion Dollar Blind Spot: How the
U.S. Tax Code's Small Business Expenditures Impact Women Business Owners
." Women business owners are missing out on key tax provisions and can't take full advantage of $255+ billion in tax incentives designed to stimulate small business growth, access to capital and investment because of how they are legally organized and the industries they are in.
Advocacy Webinar
: Join AEO for "Strength in Numbers:
Building an Effective Coalition
" on
June 20, 2016 at 11:00am PDT // 2:00pm EDT
. Coalitions can have significant impact at the state, local and national levels. Learn how to build an effective coalition, and hear from Wendy Baumann, President and Chief Visionary Officer of Wisconsin Women's Business Initiative Corporation (WWBIC), who recently concluded a very successful advocacy effort with state lawmakers in Madison, Wisconsin.
Free Webinar:
Please join Opportunity Fund to explore how they forged a cross-sector collaboration with Lending Club, the largest online marketplace, and Craft3, a peer CDFI, to expand access to capital for small businesses. The webinar will discuss challenges they faced and lessons learned in building a first-of-its-kind technology platform to enable this unique referral partnership. Register for "Building Technology for Cross-Sector Collaboration:
A Case Study of FinTech-CDFI Partnership Success
" on
Tuesday, June 20, 2017
, 12:00-1:00pm (PST)
Funding Opportunity
: OFN announced their
NEXT Fund for Innovation
, a pilot that will provide flexible capital in amounts ranging from $500,000 to $2 million to CDFIs with innovative ideas. Applications are accepted on a rolling basis now through
June 30, 2017
. The fund is open to all qualifying CDFIs, including non-OFN Members and past NEXT Awards recipients.
Grant Opportunity
: The USDA is seeking applications for
technical assistance and training grants in the Community Facilities
program. Learn more from the
Federal Register Notice
. The deadline is
July 24, 2017
.
New Report:
SBA Office of Advocacy has a new report – "
Women's Business Ownership: Data from the 2012 Survey of Business Owners
" – that shows the major economic contribution of women-owned businesses, in spite of their average smaller size when compared to male-owned firms.
New Report:
The Center for Financial Security (CFS) and Asset Funders Network (AFN) released the results of the
Financial Coaching Census 2016
.]]>