Have A Holly Jolly Local Holiday
Referral Fees for Successful Loans
Save the Date for our annual MicroLenders Forum – February 1, 2017 in San Francisco.
The Goodies – This week's highlight is Claudia's op-ed on Huffington Post that promotes business ownership for veterans.
Have A Holly Jolly Local Holiday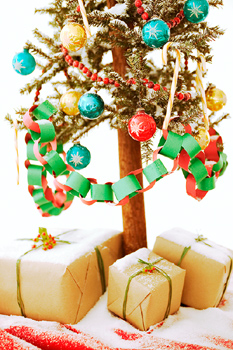 'Tis the season to baste the turkey and get ready to shop at our local small businesses. As a reminder November 26 is Small Business Saturday.
In addition to advocating with your purse strings, you can spread the importance of locally owned small businesses with your voice. I drafted an op-ed template that touts the benefits of shopping local for the holiday season. Now, we need your participation! Not only will you be helping local businesses, you'll get free PR for your org and a clip to send your funders.
Google your hometown paper.
Find out their process for submitting an op-ed.
Download the 2016 Shop Local Op-ed Template.
Edit appropriately.
Submit and copy me.
Follow up a week later.
Send me a link when it's published.
Please contact me for any questions or help. If you live in an area with a large population that has more than one media outlet, let me help coordinate your efforts.
Referral Fees for Successful Loans
A year ago, Governor Brown signed SB 197 that allows non-profit lenders to pay referral fees to certain entities that aren't brokers, such as non-profits in the microbusiness sector. Well, that law has now resulted in some action that we hope reaches more small businesses and also increases microlending volume.
Opportunity Fund recently launched its Community Partner Program which aims to work with other non-profits who deal directly with small business owners in California. The Community Partner Program can supplement the missions and programs of other non-profits by serving as a microloan program for those who do not already have one in place and complementing the services of those who do. Once a partner, you will receive several benefits, including an in-depth look at the credit and underwriting criteria so that you will understand what happens when referring your client. The program provides a 5% commission on every qualified referral booked for loans between $5,000 and $50,000.
Several CAMEO members in SoCal are now participating in the program. If you have questions or are interested, please contact Robert Zapata by email or phone 323.506.3529.
The Goodies
New opportunities for training, conference information, funding, scholarships, and other information that have crossed our desks since the last Must Know. I have posted a running tab of current Industry Goodies on the CAMEO website that lists items that were in past emails. Check it out to make sure you're not missing anything, like grants whose deadlines are still alive!
CAMEO in the News: Read Claudia's op-ed on Huffington Post that promotes business ownership for veterans.
Attention communications staff: yours truly developed a tool to Find Your Frequent Email Readers Using Excel.
Member Publication: Renaissance Entrepreneurship Center recently published their Winter issue of reSource.
For Your Clients: Join Go-Biz for California Competes Tax Credit Workshops throughout the state during November and December. Webinars are also available. Each 45 minute workshop/webinar includes an overview of the program, program goals and evaluation criteria, and step-by-step instructions through the application process. All businesses are encouraged to attend. The online application can be accessed starting January 2, 2017.
Funding Opportunity: The U.S. SBA Office of Veterans Business Development (OVBD) announced a $300,000 funding opportunity for women and veteran-owned businesses through its Women Veteran Entrepreneurship Training Program. Successful applicants will be organizations with a demonstrated history of providing successful entrepreneurship training to women veterans, women service members, and women spouses of service members and veterans. Applications must be received by December 12, 2016. A Q&A conference call will be held on November 30 at 12noon PST // 3:00pm EST. To join the conference call, dial 1-888-858-2144, using access code: 5817583#.
For Your Clients: Small Business Majority hosts Access to Capital 101: Funding Options to Start and Grow Your Business every other Wednesday, the next one is November 30. They present an overview of alternative lending options including community development financial institutions, SBA's loan guarantee program and reputable online options, key questions to consider when seeking funding, the Small Business Borrowers' Bill of Rights and helpful tools and resources.
Member Event/Advocacy: Nonprofit Leaders in Financial Technology (nLIFT) are launching on Tuesday, December 6, 2016, 6:30-8:00pm at Capital One 360 Cafe, 101 Post Street in San Francisco. nLift consists of the National Federation of Community Development Credit Unions, Commonwealth, Earn, The Financial Clinic, myPath, Mission Asset Fund, all organizations that increase financial inclusion through technology-driven platforms. In 2017, with the Aspen Institute serving as the convener, they will work to advance technological solutions that tackle the many financial challenges faced by our communities.
Free Webinar: U.S. DOL and Small Business Majority host "Workplace Benefits and High Road Employer Practices for California Small Businesses", a webinar about high-road employer practices, including equal pay, paid leave and a host of workplace benefits programs and policies impacting California small businesses. Register for the webinar on Wednesday, December 7, 2016 from 9:30-10:30am (PST).
Federal Reserve Micro Study: They need your help in distributing an important national survey of small business credit to your loan applicants and business assistance clients. When you register (click on the link), The Federal Reserve System will then send you the communications tools you'll need to invite small businesses to participate. The survey has an extended deadline and will be open now through December, so sign up, get the toolkit and communicate with your clients
Funding Opportunity: The Local Crowd pleased to announce an opportunity for up to 10 U.S. rural communities to become Demonstration Sites that use crowdfunding as an economic development tool. This will be the fourth and final RFP to become a demonstration site. Local economic development organizations are invited to respond to the Request For Proposals. These responders may be local or regional economic development groups, SBDCs, chambers of commerce, Main Street programs or other organizations. Deadline to respond is February 1, 2017.
microTracker Relaunches: FIELD at the Aspen Institute is thrilled to announce the new microTracker.org, their nationwide database on US microenterprise development organizations. MicroTracker gives you the ability to explore, analyze, and compare data on microenterprise programs across the country. The new site is updated to give flexibility, better navigation, and more ability for downloading analysis.
For Your Clients (and all trainers!): NerdWallet recently released a special report on the merchant cash advance industry and a new MCA educational portal.
For Your Clients: According to AB 2883, beginning January 1, 2017 all business workers' compensation insurance policies, including in-force policies, will be required to cover, among others, certain officers and directors of private corporations and working members of partnerships and limited liability companies that may have been previously excluded from coverage. Insurance companies are required to identify and provide notice to each employer that may have employees that were previously excluded from coverage and are affected by the new law.
For Your Clients: The U.S. SBA and the Federal Deposit Insurance Corporation (FDIC) announced enhancements to Money Smart for Small Business, a resource that provides practical guidance for starting and managing a small business.