<![CDATA[
Fill out the microTracker Census to help us make the case for the micro sector. PLEASE! It's never been more important!
Save the Date: Microlending Essentials Training, November 7-9, 2017 in Los Angeles. This new training program is for staff who want to learn the difference between micro and small business lending and do it right.
Fond Farewell to Claudia
Must Know Policy News
And…Action! – Focus on California
The Goodies – This week's highlight is the Equity Profiles project by PolicyLink that recently produced a report for San Francisco, the Bay Area and Los Angeles County.
Fond Farewell to Claudia
This week, we reluctantly said a fond farewell to Claudia. The staff is grateful for her leadership, guidance, generosity, open mind, and innovative thinking. As her last official act as CEO, Claudia was the keynote at the graduation of the Urban FIRE entrepreneurs in Oakland on Saturday, July 29, 2017 to a standing-room-only crowd of family and friends. The theme was how to use gig platforms to build your business. Urban FIRE (Financial Intelligence and Responsible Entrepreneurship) offers a four-month, weekly training program in West Oakland, serving Oakland's inner city residents, most of whom are considered very low income. A growing number of well educated professionals are taking the class as indicators all point towards a greater Gig Economy.
Read more about Urban FIRE's innovative program on our blog.
Must Know Policy News
Your clients may be affected. Please note the following:
First the good news. In California, Governor Brown signed into law a "trailer bill" to the 2017-18 state budget that expands the CalEITC in two ways: allowing previously ineligible self-employed workers to be eligible for the CALEITC credit and raising the income limits to qualify for the credit. Together these changes mean that well over 1 million additional families could benefit from the CalEITC in tax year 2017. YAY!
And the bad news. Nationally, the U.S. Department of the Treasury will phase out the myRA program, the program is no longer accepting new enrollments. Savings in existing accounts remain safely in the investment issued by Treasury. Account holders have been notified; and the Treasury website has been updated. Account holders can continue to manage their accounts until further notice. We will be establishing regular communication with account holders to keep them informed of next steps and relevant deadlines through this transition. As the phase-out continues, the most up-to-date information and resources can be found at myRA.gov.
And the just-cuz-it-happened-this-week news: The Senate Small Business Committee marked up a bunch of bills. They now go to the Senate floor at a date tbd.
And…Action! – Focus on California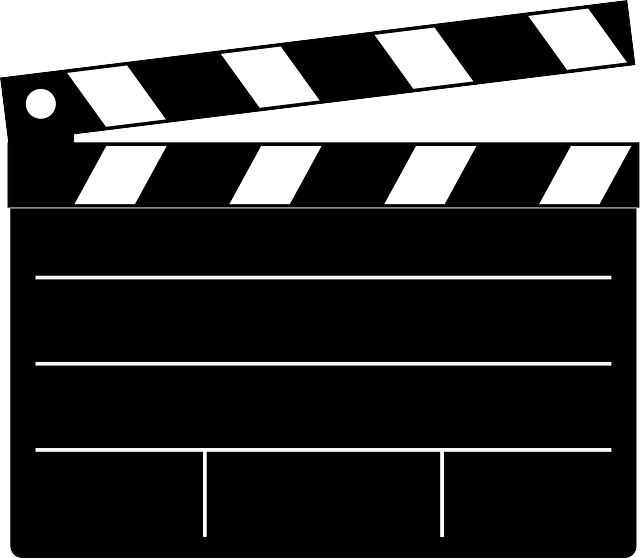 This section of the Must Know — And…Action! — is in response to the current political reality that demands that we participate more fully in the state and the federal legislative processes. We urge you to assign a staff person to be responsible for taking action.
California Efforts
Do you do business with your county?
CalNonprofits has analyzed Assembly Bill 1250 and found that it would require counties to conduct time-consuming, onerous processes in order to contract with nonprofits. These processes would also require expensive, unreimbursed work by nonprofits. For example, in addition to substantial paperwork by nonprofits, the bill would require that the county conduct audits of every contract over $100,000 to determine whether the work could have been performed less expensively by county staff. And nonprofits would be required to reimburse the county for the cost of these audits.
The bill is currently in the Senate Appropriations Committee (chaired by Senator Lara – Long Beach and Huntington Park) and will be heard on August 21, 2017.
Call your State Senator to express your concerns about the unfunded costs to nonprofits and to counties — and ultimately, the harm to our communities — that this bill represents. Find your State Senator.
Read CalNonprofit's letter of opposition to AB 1250.
The Goodies
New opportunities for training, conference information, funding, scholarships, and other information that have crossed our desks since the last Must Know. I have posted a running tab of current Industry Goodies on the CAMEO website that lists items that were in past emails. Check it out to make sure you're not missing anything, like grants whose deadlines are still alive!
Member Kudos: Karen Smith, owner of NuSpirit designs and Renaissance Entrepreneurship Center client, is featured on KQED's "Black Bay Area Businesswomen Strive to Beat Odds."
New Report: Equity Profiles project by PolicyLink recently produced a report for San Francisco, the Bay Area and Los Angeles County. Each profile presents demographic trends and assess how well regions are doing to ensure its diverse residents can participate in the region's economic vitality, contribute to the readiness of the workforce, and connect to the region's assets and opportunities. If you are interested in producing an Equity Profile for your community, please contact Sarah Treuhaft.
For Your Clients: Please pass this on to your clients – "As part of their vision to make quality jobs for working people the norm (and not the exception) our friends at Pacific Community Ventures are working to equip small business owners like you with practical tools and cost-effective resources to offer higher quality jobs in a way that balances your business' financial and operational needs with doing right by your employees. In order to better create resources that meet your needs and serve as true actionable guides, they're asking for your input in a 5 minute, anonymous survey. The goal is to better understand small businesses' current employee benefit and engagement practices, pain points, and goals when it comes to providing quality jobs. Take the survey: http://bit.ly/2sP5WmA."
Free Webinar: Watch at your leisure Cutting Edge's webinar "Economic Activism Starts at Home: The Impact of Community Investment Funds."
New Report: Prosperity Now recently issued "Stuck From the Start: The Financial Challenges of Low- and Moderate-Income African-American Entrepreneurs in the South." Not only does the report outline the problem, but hints at directions to go to solve the challenge.
Women's Entrepreneurship: Please join the National Women's Business Council on August 9, 2017 @11:30am PT for its last public meeting for FY2017. The call will provide updates on research projects in progress, including: women's necessity entrepreneurship, Hispanic women business enterprises, and veteran women business ownership.
Free Webinar: Join CalNonprofits for "2018 Political Forecast – What Can We Expect and How Can We Prepare?" on Tuesday, August 15, 2017 at 11:00am.
Professional Development: The Nonprofit Tech Roundup is in Portland this fall, October 3-4. At the two-day conference, you'll get the inspiration and practical tips you need on topics like websites and accessibility, data visualization, project management, email campaigns, and more. The early bird deadline is August 15, 2017.
Professional Development: Credit Builders Alliance is offering a one-day training that will help non-profit community-based organizations enhance their understanding of credit building as an asset building strategy as well as best practices in credit education. The training will provide participants with an opportunity to learn from each other and credit experts and about the growing field of credit building including. The training is on August 21, 2017 from 9:30am-5:00pm PDT at the National Asian American Coalition, 15 Southgate Avenue, Daly City, CA 94015.
Professional Conference: Register for the OFN Conference in Washington, DC on September 26-28, 2017.
For Your Clients:The Census Business Builder is an easy to use, mobile-optimized tool that provides access to selected demographic and economic data from the U.S. Census Bureau tailored to business owners and regional planners.
Yelp! for Grant Makers: GrantAdvisor is now open for you to hare your experiences of working with a foundation. The program is sponsored by CalNonprofits, GreatNonprofits, and Minnesota Council of Nonprofits.
New Report: Prosperity Now (formerly known as CFED) released its 2017 Scorecard, which finds that even as many major economic indices suggest that the U.S. economy is gaining momentum, only a lucky few are actually enjoying the opportunity to get by and get ahead. The Scorecard measures how states' residents are faring economically and what the states do to put them on stronger financial footing. This year's Scorecard assesses the states on 113 measures in five issue areas: Financial Assets & Income, Businesses & Jobs, Homeownership & Housing, Health Care and Education. You can also download the California profile that highlights small business.
New Report: The National Women's Business Council (NWBC) released "Necessity as a Driver of Women's Entrepreneurship" this week. The report examines whether and how women turn to entrepreneurship to address potential market failures that limit their ability to attain or maintain economic self-sufficiency, or as an avenue to overcome flexibility bias and potential stigma in balancing work-life conflict assumed in traditional gendered roles and social norms. Join the conversation online using #NWBCResearch.
New Report: America's SBDCs did a study – America's Voice on Small Business – that delves into the entrepreneurial mindsets of different generations of Americans. The findings reinforced previously held beliefs such as a strong entrepreneurial inclination among millennials, while challenging preconceived notions about their motivations for starting a business. One third of Americans (34 percent), have worked in a small business and nearly a quarter (24 percent) of both millennials and GenXers own or have owned a small business.
]]>