<![CDATA[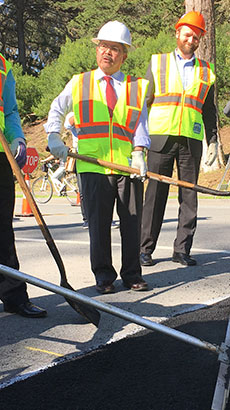 CAMEO is saddened by the passing of San Francisco's mayor, Edwin Lee and our thoughts go out to his family. We'll be collecting rememberances on this post.
From Regina Dick-Endrizzi Executive Director, Office of Small Business
The Office of Small Business is heartbroken over the passing of Mayor Edwin M. Lee, a passionate champion for San Francisco's small businesses. Our deepest condolences to his wife, Anita, and daughters, Brianna and Tania. Mayor Lee regularly met with small business leader since he came into office. He frequently visited the City's neighborhood commercial corridors and did so without press as he enjoyed having that one-on-one personal time with the business owners. He launched a buy local campaign Shop and Dine in 49; an ardent promoter and supporter of San Francisco's local manufactures; and made sure small businesses had access to resources and information 24/7 by launching the San Francisco Business Portal. We will miss his corny jokes, infectious smile and his love for all human beings. Mayor Lee served this City with great dignity and grace and his memory will live on for future generations through the lasting contributions he made to the City that he loved.
From Scott Hauge President, Small Business California
I woke up this morning and heard about the sudden death of San Francisco Mayor Ed Lee from an apparent heart attack. I worked with Ed for years, going back before he became Mayor. He was a good friend of small business and made great efforts in listening to the voice of small business in San Francisco. We will miss him and on behalf of Small Business California, our condolences go out to his family.
]]>