<![CDATA[
The Week in Women's Entrepreneurship
Read the 2017 MicroLenders Forum Recap.
The Goodies – This week's highlight is today's webinar from Credit Bureau Alliance. They will share the results of a new survey of CBA's Reporter members about the benefits of reporting client loan data to the three major credit bureaus. Register for the free webinar on February 16, 2017 at 11:00am PST // 2:00pm EST.
The Week in Women's Entrepreneurship
It was quite a week for women's entrepreneurship and CAMEO kicked it off. Here's the play by play:
On Monday morning, Claudia and Jane Campbell, the president of Women Impacting Public Policy (WIPP) published a joint op-ed in
The Hill
– "Investing in women entrepreneurs nets a huge return on investment" in which they laid out what should be done in the first 100 days to
invest in women's entrepreneurship
. Please read and share widely! And thanks to the SBA for sharing it with their staff.
Great read! Our friends @WIPPWeDecide @CAMEOMicro propose an agenda for Linda McMahon's first 100 days at @SBAgov https://t.co/BIFg9G590i

— Pacific Com Ventures (@PCVtweets) February 15, 2017
Coincidentally, also Monday morning President Trump and Canadian Prime Minister Justin Trudeau met with a group of women business leaders and called for an investment in women's entrepreneurship! They announced the "
Canada-United States Council for Advancement of Women Entrepreneurs and Business Leaders
, a joint initiative to help women-owned businesses contribute to economic growth, competitiveness and the integration of the two economies."
On Tuesday, the
Senate confirmed Linda McMahon as the head of the U.S. SBA
. Congratulations! We are encouraged by her supportive words about women entrepreneurs during her confirmation hearing and look forward to working with her to invest in women's entrepreneurship as outlined in our op-ed. Finally, on Tuesday night the Senate passed
H.R. 255: Promoting Women In Entrepreneurship Act
, by unanimous consent. In this bill, the National Science Foundation (NSF) would be authorized to support entrepreneurship by women scientists. The bill now goes to the House, that passed a nearly identical bill last year. CAMEO is excited by all of the momentum around women's entrepreneurship and in the next few weeks will unveil our strategy for reaching our goals as outlined in the op-ed. P.S. In other women's entrepreneurship news:
Kristine Stanley, who attended our WOVEN class
last year at RISE was featured in
The Huffington Post
;
Integrating Entrepreneurship into Workforce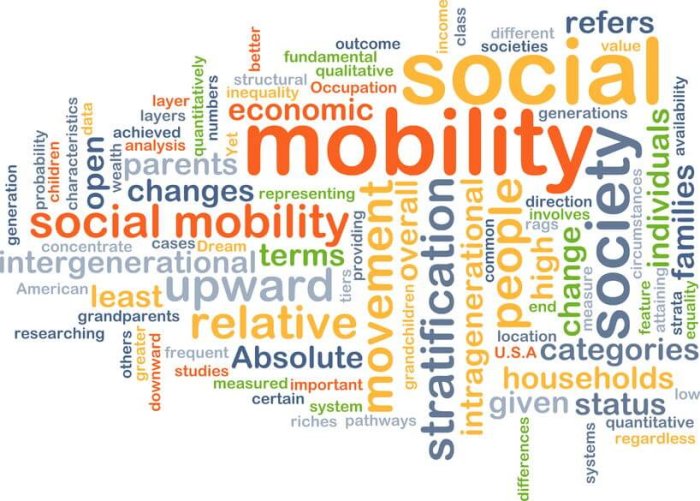 At our board retreat this week, CAMEO board president, Oscar Dominguez, told us how the local Workforce Investment Boards now have to incorporate entrepreneurial training into their activities. It's up to us to tell them how to do it. The California Workforce Association and California Workforce Development Board have joined forces with the California Community Colleges to facilitate a series of 17 conversations called –
Partnerships that Unlock Social Mobility
. The remaining ones are in March and April in Ventura, Los Angeles, Santa Cruz/Monterey, Riverside, San Diego, Richmond, Santa Clara, Redding, Eureka and Napa. We urge you to attend and make the voice of entrepreneurship heard. Our goal is for local WIBs to partner with CAMEO members to provide training. Please
let us know
if you are able to make it and what you've learned.
The Goodies
New opportunities for training, conference information, funding, scholarships, and other information that have crossed our desks since the last
Must Know
. I have posted a running tab of current
Industry Goodies
on the CAMEO website that lists items that were in past emails. Check it out to make sure you're not missing anything, like grants whose deadlines are still alive!
Policy Clarification
: We've heard concern from members regarding the nomination of Steve Mnuchin for U.S. Secretary of the Treasury. CAMEO did not support his confirmation. However, Claudia may have the opportunity to meet with him and propose important policies at the end of February when she goes to Washington.
CAMEO in the News:
"
Entrepreneurs thrash out future of flexible work
" is a great summary of our January 18 Self-Employed Entrepreneurs: New Era Workforce symposium published in the
San Francisco Chronicle.
Neal Gorenflo of Shareable also published
The Present and Future of On-Demand Work
on their blog. He called the symposium "an eye-opening event." And posted on the CAMEO Blog is a
recap of the symposium
.
Take Action:
Small Business Majority launched a new pledge for small business owners to tell Congress to uphold the Affordable Care Act. As a leading representative of the 28 million small businesses in America, we know that the ACA works for small business owners, and has provided health insurance for their employees, their families and their businesses.
Take Action:
The Consumer Financial Protection Bureau (CFPB) was created to protect our economy. And they have. The rules have kept the predators from rigging the system against small business and consumers. Congress aims to strip the CFPB of its power and undo many of the rules it is enforcing. ASBC and the Interfaith Center on Corporate Responsibility (ICCR) have joined to
petition Congress that a stable marketplace depends on the CFPB doing its job
. Please join them.
For Your Clients
: RJH is casting a wonderful series of commercials for USAA and is looking for real USAA members, and their families, to be in the commercials. They will be paid. Must be: Former Military, any branch, any rank. Male or female. Must have had interaction or insurance claims with USAA. Specifically looking for unique stories of your interaction with USAA as a family. Send the following information to
usaacastingfamilies@gmail.com
: Name/Age/Military Branch/Rank; Contact Info (phone, email); Current City/State; Which USAA products do you have? (Auto insurance is Required); Family members in your household (list ages); Other Family members who also have USAA Auto Insurance (other generations, siblings etc. List who they are /relationship and where they live); Recent photos/videos of you, your family and/or photos of your military career. Skype interviews are in February and March.
Free Webinar
: Credit Bureau Alliance will share the results of a new survey of CBA's Reporter members about the benefits of reporting client loan data to the three major credit bureaus.
Register for the webinar
on
February 16, 2017 at 11:00am PST // 2:00pm EST.
This webinar is open to the public. Feel free to share this invitation.
Organizational Development:
Join CAMEO member Catherine Marshall for a one-day workshop – One Page Business Plan for Non-profit Organizations Workshop on
February 22, 2017
in Sacramento. Spend an afternoon to clarify your leadership plan and guide your mission's work.
CDFI Conference
: The
CDFI Coalition will hold its 2017 Institute
on
February 28 and March 1
at the Capital Hilton Hotel, 1001 16th Street NW, Washington, D.C. The agenda will include speakers and topics of interest and importance to the CDFI Industry. Panelists will include federal agency leaders and industry experts with topics ranging from the 115th Congress and Trump Administration priorities, to the CDFI Fund and other federal resources, as well as private sector sources of capital for CDFIs.
For Your Clients
: Join a global community of impactful entrepreneurs with
Stanford Ignite
, a transformative program where innovators with military backgrounds learn core business skills such as prototyping, marketing, accounting, leadership and much more. Applications are due
March 2, 2017
.
For Your Clients:
The U.S. SBA opened the third year of the InnovateHER: Innovating for Women Challenge (the Challenge), pursuant to the America Competes Act, for entrepreneurs to create a product or service that has a measurable impact on the lives of women and families, the potential for commercialization, and fills a need in the marketplace. Organizations that
wish to host a local competition
as part of the initial round of this Challenge must
send a request to the SBA
no later than
March 10, 2017
. (Click on first link in sentence and scroll half way down the page.)
Grant Opportunity:
AARP Foundation presents Work for Yourself@50+, a new initiative designed to help low- and moderate-income older adults explore opportunities to work for themselves and take the first steps toward successful self-employment. This initiative includes the "Five Simple Steps to Get You Started" toolkit, workshop, and interactive website. Eligible organizations can apply to host the workshop component. AARP Foundation is extending a special invitation to member organizations and contacts of the Association for Enterprise Opportunity to apply for the Work for Yourself@50+ initiative. Please use the
AEO Request for Applications
link to find details regarding grantee expectations, support, timeline and eligibility. The application deadline is
March 17, 2017
.
Advocacy Day
: This year, OFN's Advocacy Day will take place on
May 16–17, 2017
. During Advocacy Day, your voice is needed to make the case to members of Congress and Administration officials about the
importance of funding for the CDFI Fund, the industry, and our communities
.
Funding Opportunity
: OFN announced their
NEXT Fund for Innovation
, a pilot that will provide flexible capital in amounts ranging from $500,000 to $2 million to CDFIs with innovative ideas. Applications are accepted on a rolling basis now through
June 30, 2017
. The fund is open to all qualifying CDFIs, including non-OFN Members and past NEXT Awards recipients.
Entrepreneur Tracker
: Join the seven CAMEO members who are using FIELD's Entrepreneur Tracker. The tool offers a credible, affordable way to collect and understand outcomes achieved by small business and microbusiness clients. Such outcomes include: Business start and survival rates, jobs, changes in revenue, hourly wages paid to workers, and client movement out of poverty. To discuss pricing and learn more about EntrepreneurTracker, please contact
Lavanya Mohan
.]]>